Investors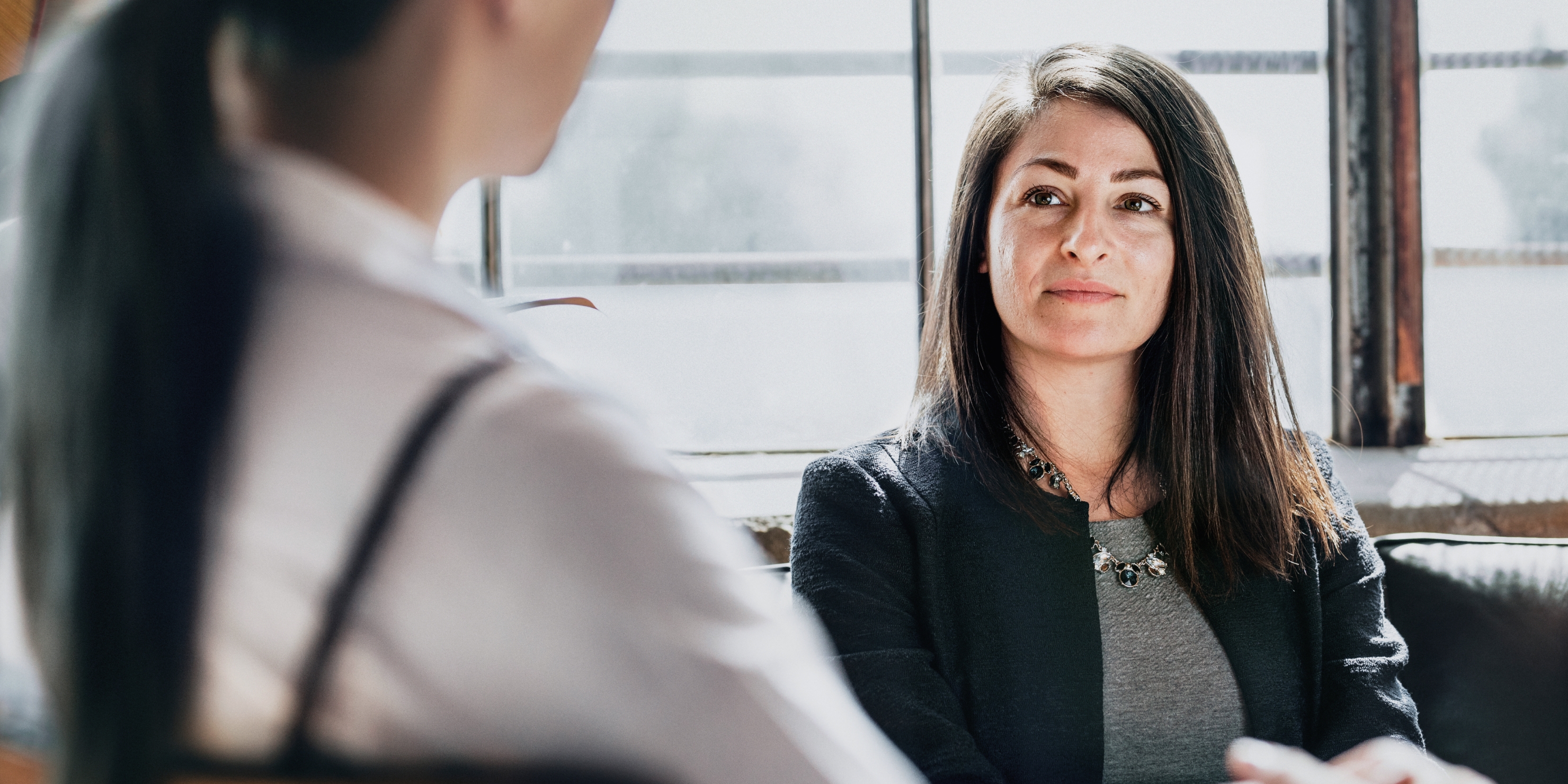 Welcome to Mendus' Investor Relations page. Mendus is listed on NASDAQ Stockholm under the ticker symbol IMMU. You will find all relevant information on the Mendus share in our Investors section.
Letter from the CEO
Focus on the most value-generating projects
Mendus focuses on changing the course of cancer treatment by developing immunotherapies that combine durable clinical responses with a benign safety profile. We do so by making use of our unique expertise in allogeneic dendritic cell biology. Durability of response and safety are particularly relevant in maintenance therapies, aimed at the prevention of tumor recurrence. The positive Phase 2 data we presented at the American Society for Hematology conference last December for our lead program DCP-001 in acute myeloid leukemia (AML) underline these principles.
The data provide the basis for broader positioning and, eventually, the path to market registration of DCP-001 as a new maintenance treatment in AML. In 2022, we also reported the first positive clinical safety data with DCP-001 in ovarian cancer and completed the preparations for a next clinical trial with our intratumoral primer ilixadencel. In January 2023, the World Health Organization (WHO) confirmed that they selected vididencel as the International Nonproprietary Name (INN) for DCP-001, and we will start using the name vididencel in our future communication. Finally, our preclinical research resulted in a novel method for the expansion of memory NK cells, potentially creating the starting point for a promising new pipeline program in the exciting upcoming field of NK cell-based therapies. We are very happy with the progress we have made on all fronts in 2022 and the continued commitment of our entire team to develop impactful new cancer therapies. For 2023, we have taken necessary steps to focus on our most value-generating projects. One of the most challenging cancers to address with an immunotherapy approach is acute myeloid leukemia (AML), an aggressive blood-borne tumor leading to rapid disturbance of the bone marrow and blood count. Even when AML is treated successfully with high-dose chemotherapy and results in complete remission according to clinical parameters, relapse rates are very high. Therefore, there is a big medical need for maintenance therapies, designed to prevent or delay relapse. This is the opportunity we seek to exploit with our immunotherapy product candidate vididencel (DCP-001).
"The positive ADVANCE II data put us in a position to develop vididencel in the broader AML maintenance setting."
In December 2022, Mendus presented positive Phase 2 data from the ADVANCE II trial. The trial is evaluating vididencel (DCP-001) as a maintenance treatment for AML patients who are unable to receive a transplant. All patients enrolled in the trial had undergone chemotherapy, but still showed measurable residual disease (MRD), which is associated with a very high relapse rate and poor survival outcome. The ADVANCE II data, which we presented during the American Society for Hematology (ASH) 2022 conference, demonstrated that the majority of patients, 12 out of 20, were alive and disease-free after the completed active study period remained disease-free in long-term follow-up ranging from 16 to 47 months at the time of the data cut. The main product-related side effects observed were redness and other inflammation-related symptoms at the site of injection, confirming the product's excellent safety profile and mode-of-action. Improved immune responses against tumor antigens following vididencel (DCP-001) treatment were observed in most patients and correlated with clinical outcome. The positive monotherapy Phase 2 data from the ADVANCE II trial put us in a position to develop vididencel (DCP-001) in the broader AML maintenance setting, and this will be a key priority for the company in 2023. In parallel to the clinical development, we will implement a commercial-scale manufacturing process and for this we have initiated in 2022 a collaboration with Minaris, a multinational contract manufacturing organization.
Also in 2022, we published first data of our ongoing Phase 1 trial with vididencel in ovarian cancer at the European Society of Gynecological Oncology (ESGO) meeting. The positive safety data represent a first important step to position vididencel as a potential maintenance therapy in solid tumors.
For our intratumoral immune primer ilixadencel, we have made progress towards the start of a new Phase 2 trial in gastrointestinal stromal tumors (GIST). These tumors are particularly difficult to treat after first-line treatment failure. Therefore, we explored how ilixadencel can be best combined with currently available and upcoming second- or third-line treatments. In parallel, we have focused on improving the manufacturing process for ilixadencel required for future clinical development and commercial manufacturing of this product. On both fronts, we have achieved meaningful progress. Interest in the medical community to evaluate ilixadencel in the clinic in GIST and potentially additional indications remains high, and the basis for a more robust manufacturing process is now in place.
Next to supporting the clinical pipeline and process development activities of the company, our preclinical research has focused on the identification of potential new pipeline programs. It has delivered multiple novel concepts, including the design of next-generation immune primers derived from the DCOne cell line and combination approached based on vaccination and intratumoral priming. Preclinical data demonstrating the synergistic effect of combining vaccination with intratumoral priming in ovarian cancer were presented at the ESGO conference, potentially opening up additional treatment methods in this disease. Preclinical data supporting the combination potential of ilixadencel with CTLA-4 checkpoint inhibitors were published in the peer-reviewed journal OncoImmunology. The strong anti-tumor effect observed specifically with CTLA-4 inhibition provides preclinical rationale to explore this combination therapy in the clinic. In 2022, we have ended our collaborations with Glycotope and PCI Biotech, in order to focus on our in-house programs.
As part of our preclinical research activities, we have studied the use of leukemic-derived dendritic cells from the DCOne cell line to stimulate immune cells ex vivo for therapeutic purposes. Data showing the application of the DCOne platform to expand so-called memory natural killer (NK) cells with potentially improved therapeutic purposes were reported at the Society for Immunotherapy of Cancer (SITC) conference in November. The data mark the start of a potential novel program in the Mendus pipeline in the exciting upcoming field of NK cell-based therapies.
The year 2022 has been a challenging year for the biotechnology sector. Global political instability continued to weigh on the capital markets, resulting in a negative performance of all major biotechnology indices and increasing strain on the sector's ability to fund research activities, clinical development, and operations. In 2022, Mendus was able to secure SEK 250 million of financing commitments in the form of a loan by its main shareholder Van Herk Investment and a revolving credit facility by Negma Group. This allowed us to remain fully operational and to reach the ADVANCE II data read out on a robust financial basis.
In 2023, we are still facing challenging macroeconomic and capital market conditions. Like many biotechnology companies, we will have to focus our activities and adjust to more limited available financial resources. Following the successful read-out of the ADVANCE II monotherapy trial, our first priority is to broaden the positioning of the DCP-001 program in the AML maintenance landscape and to prepare the program for market registration, including the commercial-scale manufacturing. Additional clinical activities will comprise the continuation of the ALISON Phase 1 trial in ovarian cancer and moving ilixadencel forward in the clinic to establish proof-of-concept in GIST and potential additional indications. Finally, in 2023 we continue to develop our method to expand memory NK cells into a new pipeline program for Mendus. Next to pursuing these next steps by ourselves, we will explore partnering and collaboration options to accelerate our clinical programs. With a rich pipeline, strong clinical data and continued support from our shareholders, we will do so with confidence.
Sincerely,
Erik Manting
CEO of Mendus
*Published on Feb 17th, 2023
Keep up to date
Join our mailing list to receive our latest news.